Steve Jobs once said "Most people make the mistake of thinking design is what it looks like. It's not what it looks like and feels like. The design is how it works." A growing number of people want to turn street into unique places. For example, bus stops, shop windows, and pedestrian streets that are decorated brightly. You will look the street like a park with all the colors. Imagining when the bus stop becomes an amusement park and you can even sleep there is so interesting. The combination of a stunning appearance and a practical approach can improve people's mood and some of them are also really useful.
We collected 26 examples of urban design that you want to feel inspired to change your city and to boost your creativity.
1. This school bus stop was made to look like a book held up by pencils.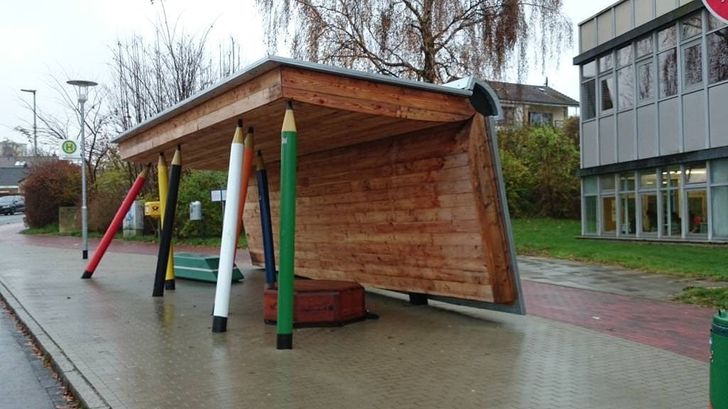 2. These banana geese are coming to bring you lots of fun and a drop of craziness!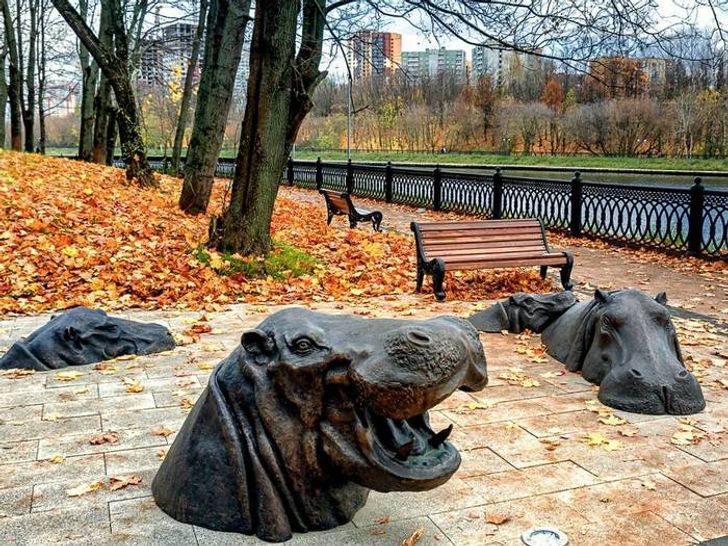 7. Everyone can take a book they like from this street library in Bulgaria.